Welcome to Restored It Wednesday!
I have two favorites for this week.
Check out this unbelievable chest of drawers, "subway" style, by Lindauer Designs.
Amazing….right? Hop on over to their blog. They will show you how they did it, step by step.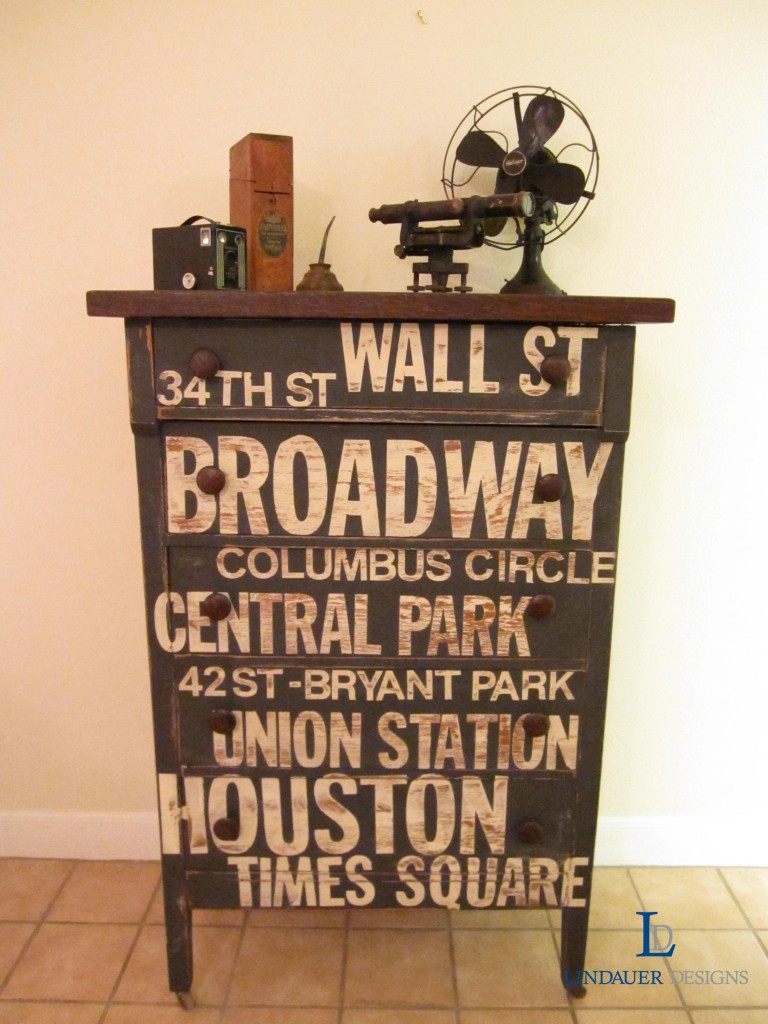 This chest pairs nicely with Maple and Magnolia's watchmakers cabinet. I am always amazed at the sweat equity that goes into her furniture. She is the real deal. Her restorations are gorgeous.
So what have you been up to this week? Grab a button and link up something that you have made look better than it did before. I'll feature my favorites next week! Have fun!